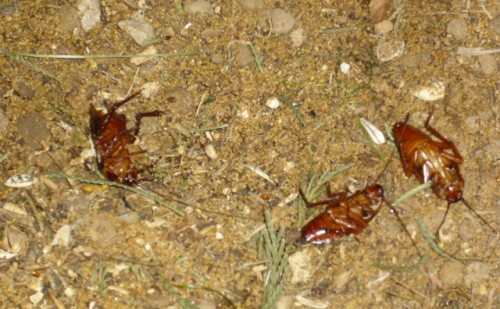 Enviroguard were recently contacted by a large Zoo in Lancashire who were suffering from a heavy infestation of American cockroaches in their tropical display units after a large national company couldn't control the problem!
The cockroaches were in very high numbers in the tropical tanks and surrounding areas, due to the ideal breeding conditions and abundance of food.
After the initial survey, a program of works was swiftly actioned to get a quick nock down of the live insects.
Ongoing inspections and treatments are to continue, as everyone knows dealing with large cockroach infestations is always a long term project.